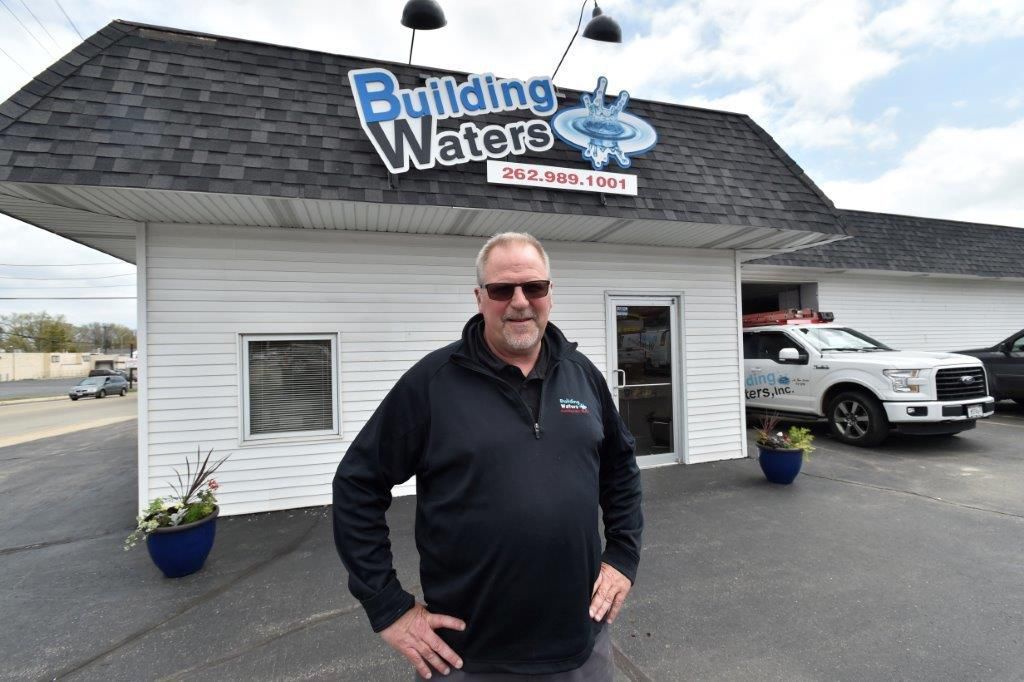 First place: Building Waters Inc., 2101 Lathrop Ave., Racine
Second place: TCM Sewer & Drain, 2833 90th St., Sturtevant
Third place: Despins Plumbing LLC, 5501 Spring St., Mount Pleasant
Wesley Rosenberg loves wearing the white hat.
The Racine native, Horlick High School graduate and owner of Building Waters Inc., loves riding to rescue when toilets start to leak for no reason, water heaters go kaput or drain pipes get clogged.
"We really like helping people," said Rosenberg, who founded Building Waters in 2011. "I know that people feel helpless in situations where stuff happens and needs to be fixed. They're out of their element and maybe a little scared. We answer the phone, get out there and help people."
For their swift service, quality workmanship and attentive customer care, Building Waters was voted Best Plumber in Racine by Journal Times' readers.
Rosenberg worked as plumber for the Racine Unified School District for 18 years before venturing out on his own. "I figured it would be kind of a one-man show out of my house, doing mostly emergency service," he said. "But the phone kept ringing and I started having to add people."
Today Rosenberg has a staff of about 25, with more than 20 trucks on the street offering every kind of plumbing service, heating and cooling system repair and installation, and remodeling work.
"We jumped in at the right time and it just took off," Rosenberg said. "It has been unbelievable. I never expected all this. It's been amazing."
Caring for the customer has been the key to success, Rosenberg said.
"We try to honest and do a fair job for fair pay," Rosenberg said. "We care about people. Sometimes we'll refer customers to other places if the job isn't really what we do. But customers remember that you took care of them. And that might mean they come back to you in the future."