2017 Best of Racine County results: Health care categories
Best Chiropractor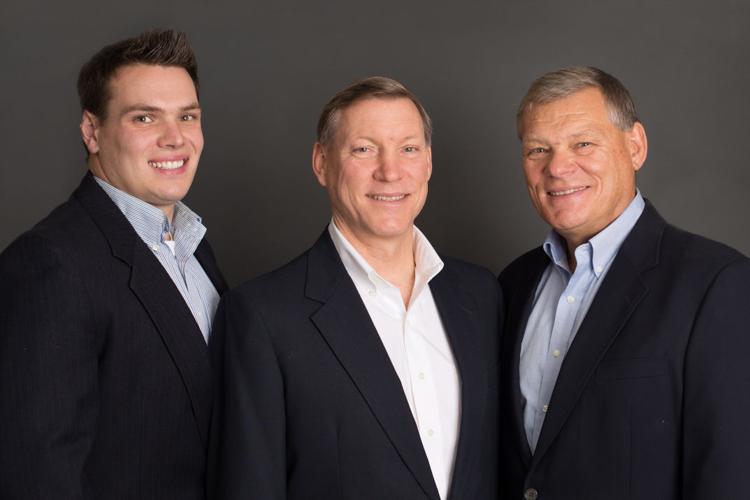 Daniels Chiropractic, 2609 Rapids Drive, Racine
The team at Daniels Chiropractic has once again earned the coveted title of Best Chiropractor in Racine.
The practice previously secured the top spot in 2014 and 2015.
Asked what makes them local favorites in their field, third-generation chiropractor John B. Daniels points to the staff and fellow doctors, including his father, Daniel Daniels, and his uncle Donald Daniels.
The practice has been in operation since 1948 when it was started by John B. Daniels' grandfather, John. S. Daniels.
"We have an amazing team that is super close-knit," John B. Daniels said. "And we take the time to sit down and find the root of the issue."
***
Second place: Brown Family Chiropractic, 4401 Taylor Ave., Mount Pleasant
Third place: Mount Pleasant Chiropractic and Rehab, 829 S. Green Bay Road, Mount Pleasant.
***
Best Dentist
Tied for first:
Paul Elcano, 1101 S. Airline Road, Mount Pleasant
Derf Simes, 1101 S. Airline Road, Mount Pleasant
All of Journal Times readers' top dentist picks this year work at the same practice: the Racine Dental Group.
Paul Elcano, who was chosen as the top dentist in the 2016 Best of Racine County contest, tied for first this year with colleague Derf Simes.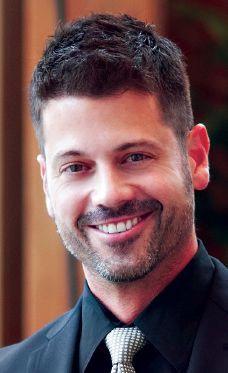 Elcano, a 2003 graduate of Marquette Dental School, said one of his top priorities has long been working to alleviate any anxiety a patient might have while in his dentist's chair.
Going to the dentist can be an intimidating experience, said Elcano, who said he strives to treat each of his patients with the utmost care and dignity.
"I'm always challenging myself to be the best dentist I can be," Elcano said. "I try to be as humble and real with people as possible and treat them like they're individuals."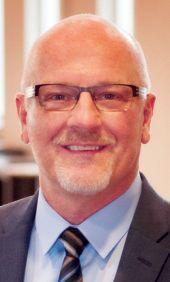 Simes, whose varied background includes stints doing missions work in South America, said he aspires to educate his patients. He said he "thrives in difficult situations."
"I take pride in educating my patients in a way that empowers you to make decisions about your oral health and helps you overcome any fears you may have," Simes said in a statement.
***
Second place: Aaron Cruthers, 1101 S. Airline Road, Mount Pleasant
***
Best Doctor & Best Locally Owned Business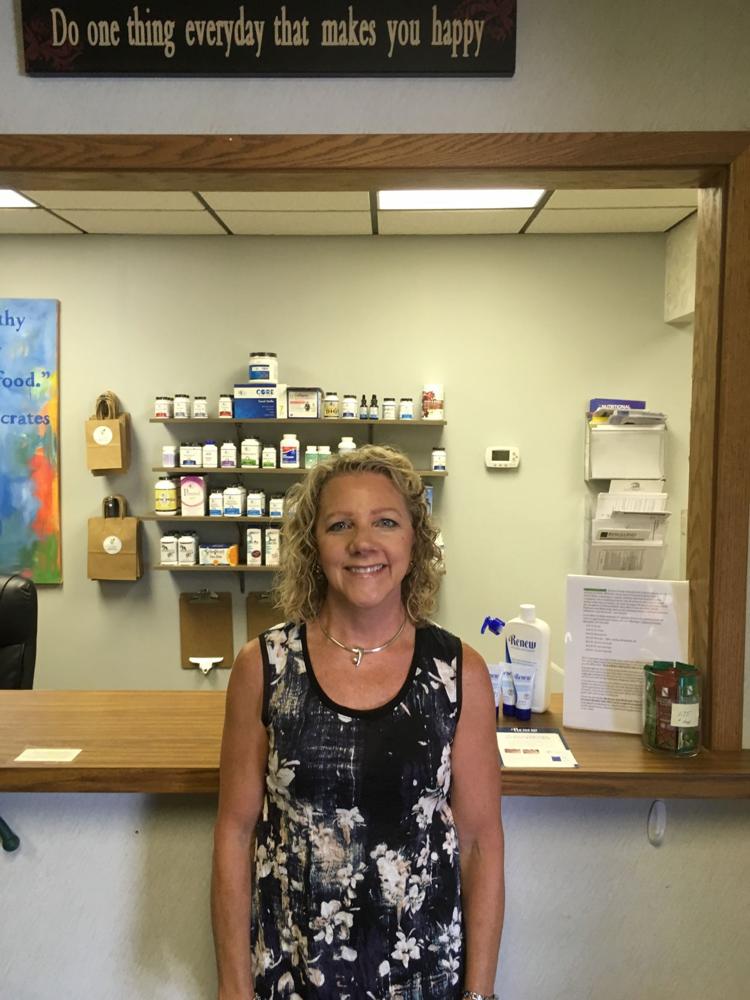 Sally Brown, Brown Family Chiropractic, 4401 Taylor Ave., Suite 103, Mount Pleasant
This year's Best Doctor, as selected by Journal Times readers, is a chiropractic doctor — as is this year's third-place finisher in that category.
And winner Sally Brown's chiropractic clinic also was chosen as the Best Locally Owned Business.
Brown had been suffering headaches for a few years in the late 1980s when the recreational therapist decided to seek chiropractic help.
"I was amazed at how wonderfully I felt physically afterward," Brown said. "My children were 1 and 2 at the time and I knew if I didn't change my career then, it was never going to happen."
Brown, a native of Fort Wayne, Ind., relocated to the area when her husband, Tom, accepted a teaching position with the Racine Unified School District in 1981. She enrolled at the National College of Chiropractic in Lombard, Ill. By 1993, she started her new career and has been a fixture in the Racine community since.
Brown, 59, worked for Daniels Chiropractic Office until 2013, when she opened Brown Family Chiropractic. She is joined by both of her daughters — Dr. Tera Pfarr also is a chiropractor, while Sarah Reimann is a massage therapist.
"I couldn't ask for two people to have my back more than they do," Brown said.
And the feeling is mutual.
"It's a big family practice and we all kind of work together," Pfarr said. "We get along really well which is awesome."
Pfarr said opening a practice with her mother was something the two had always dreamed about. She credits Brown's tenure in Racine as a big reason why their business has blossomed in the past few years.
"My mom is probably my best friend," she said. "We communicate really well. We read each other really well and we jump ideas back and forth on different patient cases."
So committed is Brown to the health of her patients that she offers a free, once-a-month lecture on various health topics at the Crossroads Apostolic Church, 2450 Wisconsin St., Sturtevant. She is joined by Pfarr and Dr. Rudy Byron at the 6:30 p.m. sessions, which are usually held on the first Thursday of the month.
"We want people to be educated about the health decisions they make," she said. Pfarr agrees: "We go beyond chiropractic, back pain and neck pain."
***
Best Doctor
Second place: Paul Durbin, Ascension All Saints, 3807 Spring St., Mount Pleasant
Third place: Timothy Okland, Chiropractice Care Center, 6218 Washington Ave., Suite A, Mount Pleasant
***
Best Locally Owned Business
Second place: Danny's Meats and Catering, 1317 Four Mile Road, Caledonia
Third place: O&H Danish Bakery, 5910 Washington Ave., Mount Pleasant; 1841 Douglas Ave., Racine; and 4006 Durand Ave., Racine
***
Best Eye Care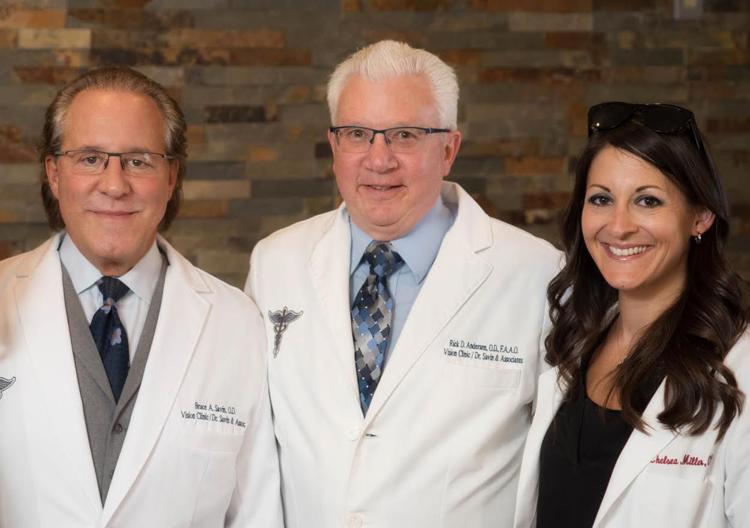 Vision Clinic, Dr. Savin and Associates, 1421 Washington Ave., Racine
Dr. Bruce Savin, owner of the Vision Clinic in Uptown, grew up worshipping his father.
"Whatever he was, I was going to be," Savin recalled.
Today, Savin treats patients at the very same clinic his father started in 1947.
This year, voters named the clinic the best place for eye care in Racine County.
Savin credits the honor to the Vision Clinic's 16 employees, which includes two doctors besides Savin — Dr. Rick D. Anderson and Dr. Chelsea Miller — as well as the practice's family-oriented approach to treatment.
"We think of the long-term health of our patients," Savin said.
In addition to performing vision exams and selling glasses and contacts, the practice also specializes in treating eye diseases and conditions, and provides vision therapy for stroke and traumatic brain injury payments.
The practice also is skilled at providing children's vision therapy, and in filling difficult-to-fit contact lens prescriptions.
"The goal is to exceed expectations with our patients," Savin said.
***
Second place: Wisconsin Vision, 3905 Douglas Ave., Racine; 6035 Durand Ave., Mount Pleasant
Third place: Shopko Optical, 4801 Washington Ave., Racine
***