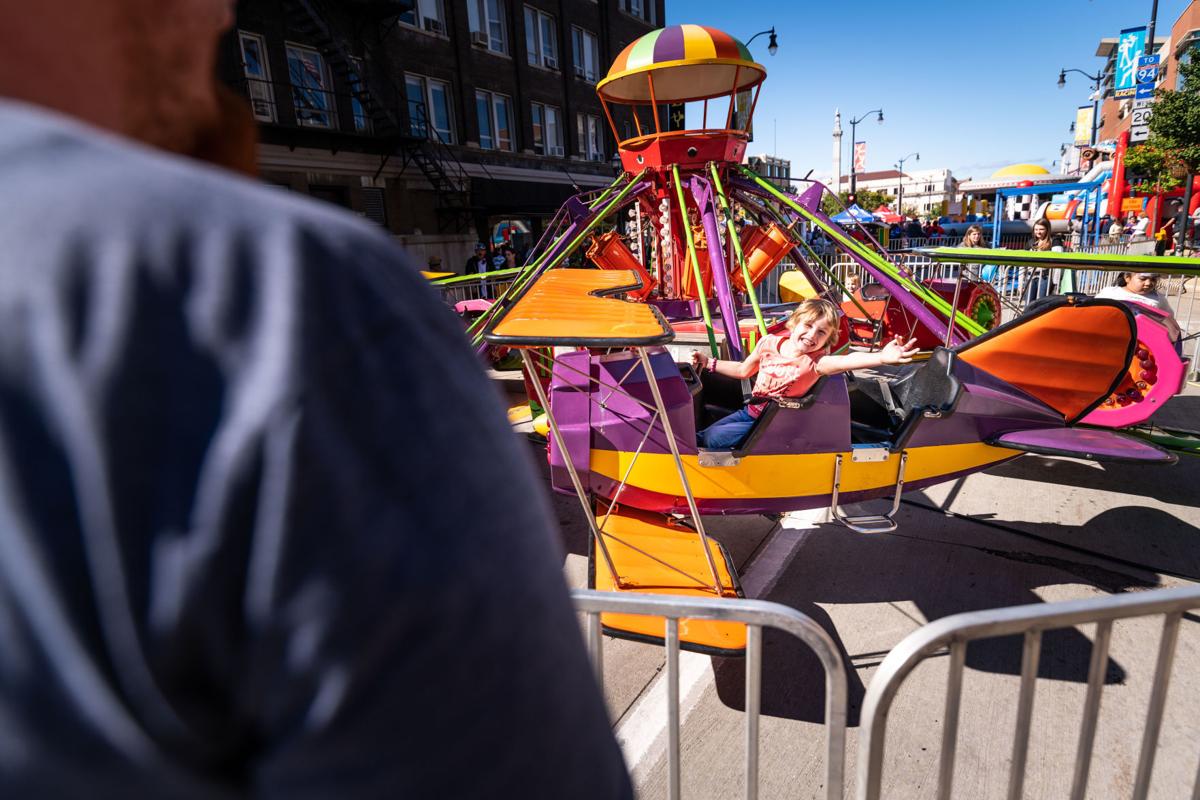 First place: Party on the Pavement
Second place: Italian Fest
Throughout Racine County, there is steep competition for best festival, with multiple different events every weekend. Yet Downtown Racine's annual Party on the Pavement stands out and has been named the best festival in Racine County, as voted by Journal Times' readers.
For the annual festival, the streets of Downtown are shut down and the party starts, with fun for all ages.
There are bands throughout Downtown, plenty of food and drink vendors, as well as art and craft activities for children.
Kelly Kruse, the executive director for Downtown Racine Corporation, said, "This event continues to grow each year both in attendance and vendors. It is truly an event our community should be very proud of. What a great way for residents and visitors from around the area to come together and enjoy our beautiful Downtown."
The event is more than 12 blocks filled with live music, incredible food and drinks, street performances, shopping, games, car shows and rides, and there is something for the whole family, Kruse said.
"Party on the Pavement is a major destination for music lovers from all over southeastern Wisconsin," Kruse said. "With three stages of music throughout Downtown all day long, there is something for every music taste whether you are a fan of blues, rock 'n roll, hip-hop or everything in between."