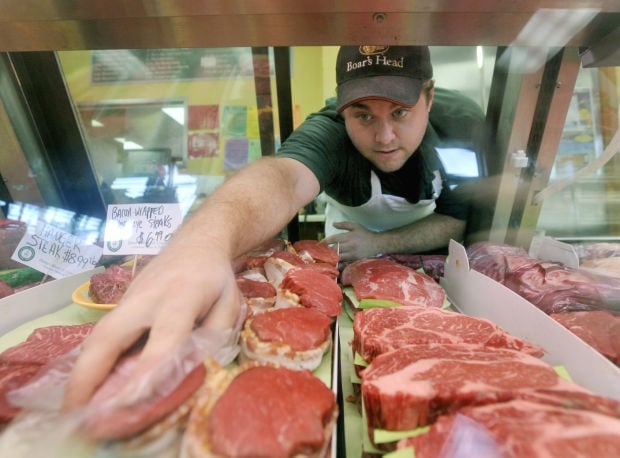 First place: Danny's Meats, 1317 Four Mile Road and 5844 Douglas Ave., Caledonia
Second place: Brossman's Meat Market, 6900 Highway 31, Racine
Third place: Harry Hansen's Meat Services, 10407 Highway K, Raymond
In the 1970s, Danny Johnson was offered an apprenticeship at Brossman's Meat Market after starting as a teenage dishwasher.
He was going to turn it down, but then "My mom told me I was nuts," Johnson remembers. "I thought it was going to be a temporary thing."
Danny's Meats & Catering (with its main butcher shop/café located 1317 Four Mile Road and a banquet hall at 5844 Douglas Ave.) has won Best Butcher Shop in the county every year since 2005 — an incredible 14 years in a row.
Johnson sees the full cycle of pretty much everything for sale at Danny's Meats. He runs a small farm in Yorkville, where he raises cattle, collects honey from his beehives, grows pumpkins and apples and brews apple cider.
Especially after putting in the hours, sweat and love, it can sometimes be difficult to turn his cows into the delicious meats for sale at the market. "When you raise your own cattle and take it in to be slaughtered, you feel bad because it was like your pet. You don't want to be wasting meat, because that gave its life for that," Johnson said.
As little as possible goes to waste at Danny's Meats, which plays into why the selection is so expansive. The shop grinds sausages on-site and makes their own beef jerky, while also carrying "better than the norm" options like Boar's Head.
They've also got offerings you can't always find at a butcher shop, like homemade bread, convenient frozen entrees and salads.
"We try to offer just about anything food-related people want," Johnson said.
Be the first to know
Get local news delivered to your inbox!