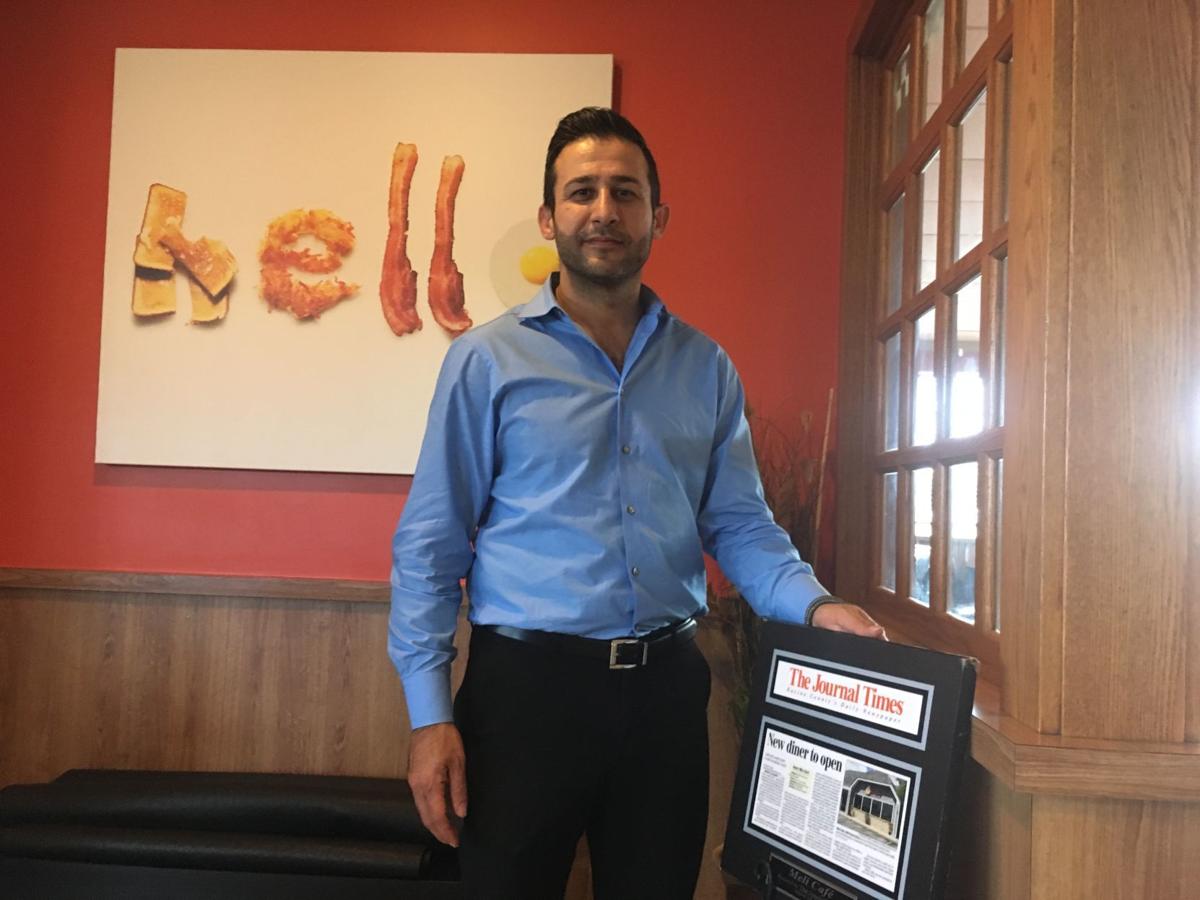 First place: Meli Café Pancake House & Restaurant, 1158 Prairie Drive, Mount Pleasant
Second place: Blue Bear, 2920 Taylor Ave., Racine
Third place: Robert's Roost, 600 Sixth St., Racine
Every day around 5 a.m., Jordan Bashayreh gets into his Trailblazer, which has 320,000 miles on its odometer, and makes the two-hour drive from his home in South Joliet, Ill., to Mount Pleasant. He then goes through his morning routine of personally inspecting the food deliveries made to the restaurant he manages and tasting everything that has been prepared in the kitchen.
Since becoming manager during the summer for his aunt —Meli Café Pancake House & Restaurant owner Hasnaa Huseen — Bashayreh has made that round trip seven days a week. He's looking into eventually moving closer to Mount Pleasant, but he's determined to give his customers at Meli Café the best food — and at relatively low prices.
"People are looking for three things," he said. "Good food, good prices and good service. Those three things are our goal in this place to make our customers happy.
"For me as a manager, I have to taste everything before it comes out to make sure it tastes right — like, for example, the soups, the pancake mix and the waffle mix. And when the delivery comes every day, I open the containers to make sure everything is fresh, is in good shape and tastes good.
"Our staff is very proficient and very friendly," said Bashayreh. "They serve with a big smile on their faces. And with our prices, we'd rather have more people, more business, and not making much profit. So we're very generous with our portions.
"The more people who come here, this is how we make a profit."
The formula has been a success. Bashayreh estimates that his restaurant serves between 300 to 400 customers daily on weekdays and between 700 and 900 daily on weekends.