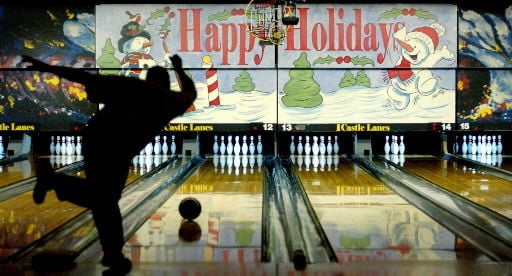 First place: Castle Lanes, 5615 Castle Court, Racine
Second place: The Lanes, 6501 Washington Ave., Mount Pleasant
Third place: Old Settlers Bowling Center, 1500 15th Ave., Union Grove
The king is back on his throne.
Castle Lanes is back as the Best Bowling Center in Racine County in voting by Journal Times' readers. Castle had won the contest eight straight years before The Lanes on 20 won last year.
Castle has maintained its reputation as a go-to bowling center by the likes of Travel and Leisure magazine, which has named Castle Lanes one of America's coolest bowling alleys.
Not a lot has changed in the last two years. The biggest change is the recent addition of Alan Blome as a managing partner to join owners Phil and Patti Ontko. Blome has been with Castle Lanes for 20 years and "knows the business," Phil Ontko said. "He brings good energy and has had a lot of ideas."
Aside from recently replacing the HVAC on the west side of the building and replacing the lane decks last year, there have been no changes to the business or the way it's run.
Castle's bread-and-butter, league bowling, is as strong as ever. In fact, the center has added more leagues and bowlers on Mondays and is also adding a mixed league on Sundays with a 9-pin tap format. Castle also had 100 percent retention in two leagues (Teezers V.F.W. League on Tuesdays and Knights of Castle on Thursdays).
Castle doesn't have a big-time sports bar or restaurant, Phil Ontko said, so the bowlers themselves help keep the business on top.
"We're an anomaly," Ontko said. "We're more like a traditional (bowling) center with our league focus."