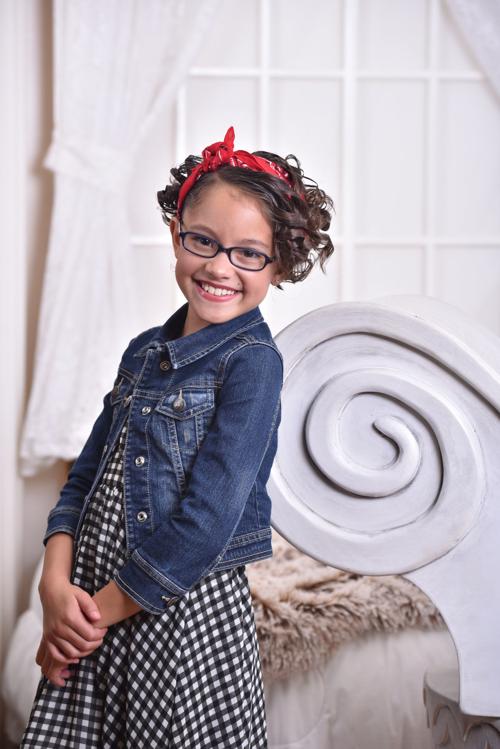 First place: Liamani Segura, Racine
Second place: Bella Cain, Silver Lake
Third place: Well-Known Strangers, Racine
Her performing schedule has been packed this year, from singing at the NCAA Women's Basketball National Championship in Tampa, Fla., to being considered the Milwaukee Bucks' good luck charm during their playoff run last spring, performing live on TV with her sister, Anaya, on the show "Windy City Live" and being a sensation at this year's Wisconsin State Fair.
And to think Liamani Segura is only 10 years old and is entering the fifth grade in her hometown of Racine.
From the age of 5, when she learned she has a gift for singing, Segura has been a rising talent. She became so well-known that she sang the national anthem before a Milwaukee Brewers playoff game last year.
And through it all, she has remained humble, even after getting to meet such celebrities as Christian Yelich, Mike Moustakas, Shaquille O'Neil, Ernie Thompson, Steven A. Smith, Charles Barkley, Jordy Nelson, Donald Driver, Kris Middleton and Giannis Antetokounmpo.
"I feel so blessed to be able to sing," she said. "Every time I sing, I hope to make people so proud and make their hearts smile. Because every time I sing, like when I'm brushing my teeth every morning, I figure out what else I'm going to sing. It makes me so happy."
Segura is heading into a busy fall season with dates that can't yet be announced, according to her father, Anthony.
"But Liamani hopes that you visit her on Facebook, Snapchat, Instagram and YouTube and like, follow and subscribe," Anthony said. "Type in @LiamaniSings and join us on this Musical Journey!"