KENOSHA — In a setting fit for Hollywood, Gov. Tony Evers met with Foxconn Chairman and CEO Terry Gou inside the Signature flight terminal, reserved for private jets, at Mitchell International Airport on Thursday after Gou met with President Donald Trump on Wednesday.
Speaking to a joint session of the editorial boards of The Journal Times and Kenosha News Thursday afternoon, Evers described the 30-minute meeting as "great conversation" and that this was the first step toward "building a good relationship."
"We talked a lot about what their plans were and it's pretty much how it's been defined previously," Evers said.
This was the first time Evers and Gou have met and spoken face to face.
Foxconn has committed to building a Gen6 liquid crystal display (LCD) manufacturing facility, after previously agreeing to a Gen10.5 facility, and manufacturing campus in Mount Pleasant, and also creating up to 13,000 jobs in the state and investing $10 billion in the state.
"Gen" refers to a specific generation of a particular technology.
Evers said Gou is "starting to transition into a different world," since he announced that he is running for president of Taiwan and is planning to step away from the daily operations at Foxconn.
"We spent a lot of time talking about the transition from him being in charge of daily work in the company to turning over the helm to some of his colleagues," Evers said. "I talked about our interests and that the company succeeds and that has always been our position."
Evers has been critical of the Foxconn agreement and recently said that the prospect of Foxconn hiring 13,000 people in the state is an "unreal expectation."
However, on Thursday Evers clarified that point.
"The fact that I said that they may not have 13,000 (jobs), it could be less, it could be more, to me it doesn't matter," Evers said. "I'm not doubting their word, I'm just saying that we want as much clarity as we can going forward and we talked about what they're doing right now as far as building. They're hoping to have the new plant up and running as soon as possible."
Evers said Foxconn has made a commitment to the state and he is trying to take care of taxpayers.
"We'll be supportive of (the Foxconn deal), I was never not supportive of that," Evers said. "I think there was expectations on some people's part that 13,000 was going to be a magic number and certainly if they get there, good."
Evers also said his administration is monitoring environmental standards related to the project which "seem to be going alright at this point in time."
"Any business, especially a large business, is going to have their detractors and attractors, this business is no different," Evers said. "I don't want to contribute to that because frankly I want them to be successful."
Louis Woo, special assistant to Gou, was also at the meeting at the airport.
Meeting with Racine officials
You have free articles remaining.
Gou then traveled to Mount Pleasant and met with Racine County Executive Jonathan Delagrave, Mount Pleasant Village President Dave DeGroot and Jenny Trick, executive director of the Racine County Economic Development Corp.
Gou met with local officials and Foxconn workers at the company's building located at 13315 Globe Drive in Mount Pleasant.
Delagrave said Gou expressed a lot of affection for Wisconsin and Racine County.
"He looks forward to continuing the project and the investment that they're making is a critical part of their business plan," Delagrave said.
Delegrave said Gou reiterated that vertical construction on the Gen6 facility will be happening in early June.
"Contracts on the construction aspect of that, whether it's the foundation or the vertical piece to that, those contracts are going to be let pretty soon and hopefully in 30 days they'll have the construction companies named and we'll be on our way."
Delagrave said he talks to Foxconn officials once or twice a week and "there's always been the assurance that this project was always moving forward."
With larger national media outlets producing stories on the development Delagrave asked for Foxconn to respond more directly as to not create more uncertainty and "they were kind of already proactively addressing that."
"I think some of the national media put in some uncertainty," Delagrave said. "I think what is new here is Foxconn now is going to be responding to these national reports right away and addressing these (stories) in a way that is about fact, in terms of their investment in Racine County."
Assembly Speaker Robin Vos, R-Rochester, also attended the meeting in Racine County with Gou and other local officials. The Foxconn development area in Mount Pleasant is in Vos' 63rd Assembly District.
Vos called the meeting a "positive step forward in the development of the Foxconn project in Racine County."
"Every time they are asked, Foxconn officials reiterate their commitment to keeping their promises and growing their investment in our state," Vos said in a statement. "Let's hope now that they've met with Gov. Evers, we can put the political back and forth behind us. We're all on the same team and we can't have politics get in the way of this transformational project."
Meeting with Trump
Before coming to Wisconsin, Gou paid a visit to the White House to meet with Trump to discuss the development in Mount Pleasant.
According to a Foxconn statement about the meeting: "Foxconn Chairman Terry Gou visited the White House and met with President Donald J. Trump during his recent trip to Washington, D.C. At the meeting, Mr. Gou and President Trump discussed the latest updates and the positive progress of the Wisconn Valley Science and Technology Park project among other matters."
When asked about the meeting by The Journal Times, White House Press Secretary Sarah Sanders suggested more investment could be coming to the state.
"(Wednesday) afternoon, President Trump met with brilliant business leader Terry Gou, creator of Foxconn one of the world's largest companies. Mr. Gou is spending a lot of money in Wisconsin and soon will announce even more investment there. The President and Mr. Gou did not discuss support for his campaign in Taiwan, he is just a great friend."
Wednesday, April 17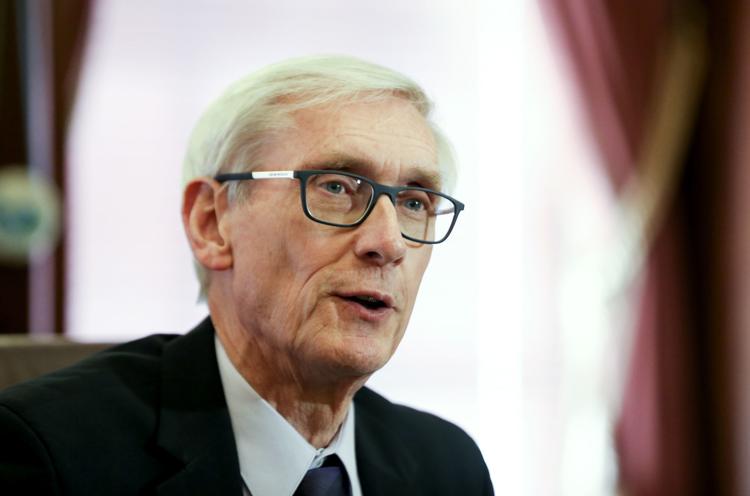 Evers tells reporters that the Foxconn deal may need to be "downsized," on account of it appearing unlikely the company would actually create the 13,000 jobs promised.
"The present contract deals with a situation that no longer exists," Evers said.
Republican leaders — including Racine County Executive Jonathan Delagrave, state Assembly Speaker Robin Vos and Sen. Van Wanggaard — quickly questioned Evers' statement and his intentions.
Wanggaard was among the most condemning in his response.
"Gov. Evers appears hell bent to kill thousands of direct and indirect Foxconn jobs throughout Wisconsin," the Racinian said in a statement. "What job creator, what person, would come to a state that goes back on its promises? Evers should keep his campaign promises and respect the deal that was made."
That same day, Foxconn Chairman Terry Gou announces his candidacy for Taiwan's presidency.
Thursday, April 18
Foxconn responds to the governor with a statement countering Evers' contemplation, saying the Taiwanese electronics manufacturer is remaining committed to "long term" job creation in Wisconsin, even though it fell short of the 2018 job creation quota to receive tax credits.
The original contract would give Foxconn about $3 billion in state and local tax credits if it invests $10 billion and employs 13,000 workers over 15 years.
Tuesday, April 23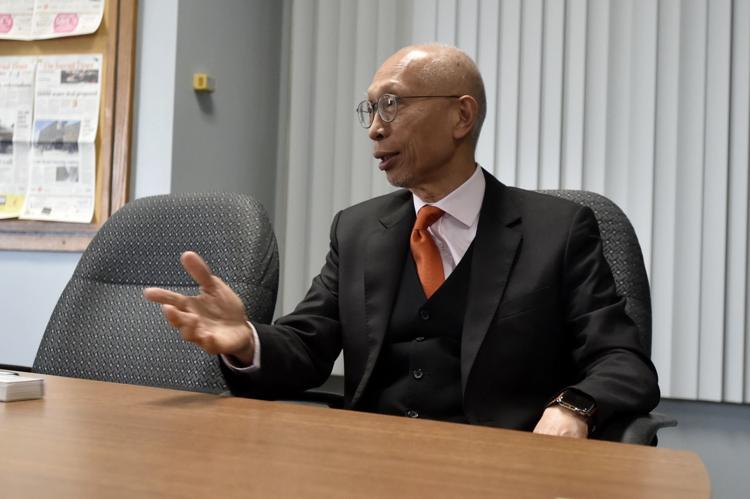 Six days after saying he wanted to renegotiate the contract, Evers releases a letter indicating that it was Foxconn — not the governor — that first came forward asking to revisit the deal.
Hours after Evers' issued his letter, which had been addressed to Foxconn's Louis Woo, doubles down by saying it "has never wavered from our commitment to our contract." In its response, Foxconn says that its goal was to create more "flexibility" through a reworked contract.
Speculation rises that Foxconn may want to lower the employment benchmarks since it failed to hire enough people last year to collect a tax credit.
Wednesday, April 24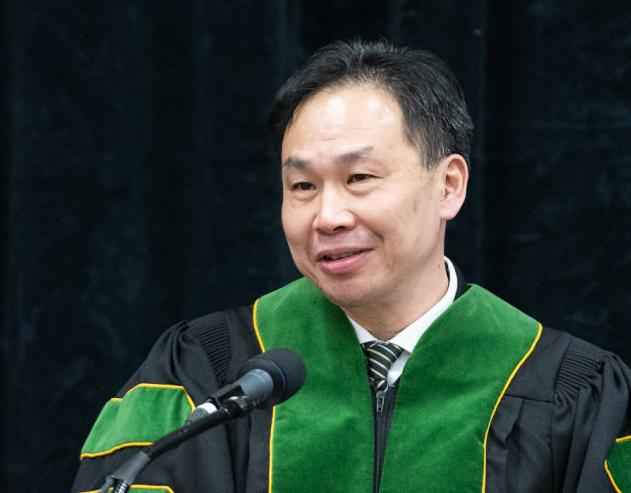 According to Evers, Foxconn never stated what changes it might be interested in, leaving state leaders unsure about how to revisit the contract.
Evers says: "We're going to be working together to solve it … I'm not going to make any guesses as to what their negotiating strategy should be or what they should be asking for."
Vos says that he would be skeptical of any "wholesale changes" to the Foxconn contract.
Calm down. Probably fake news 😂 Who has the crystal ball 🔮 to predict if 13,000 jobs will be created by the year 2032?
Esp in April '19 🤔 🤗😀😎 https://t.co/P94H9V6Kw6

— Alan S. Yeung (@alansyeung) April 25, 2019
Friday, April 26
Changes to the job-creation targets
The amount of tax credits provided for reaching those targets
Size of the proposed factory
Changes in leadership, perhaps because of Gou's political aspirations
Evers adding environmental protections into the contract
Tuesday, April 30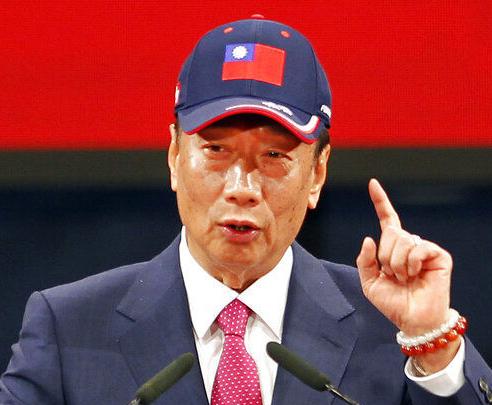 An announcement is made that Gou is planning on meeting with President Donald Trump at the White House.
Evers weighed in, telling Wisconsin Public Radio "Terry Gou might be talking to Donald Trump about how to win a presidential election, that's a discussion that's way above my paygrade."
Evers continued, taking a more hopeful stance in regard to the Foxconn deal: "Whether the company creates 1,000 jobs or 100,000 jobs, it's still more jobs than we had before."
"We spent a lot of time talking about the transition from him being in charge of daily work in the company to turning over the helm to some of his colleagues."

Gov. Tony Evers, speaking about his meeting with Foxconn CEO Terry Gou