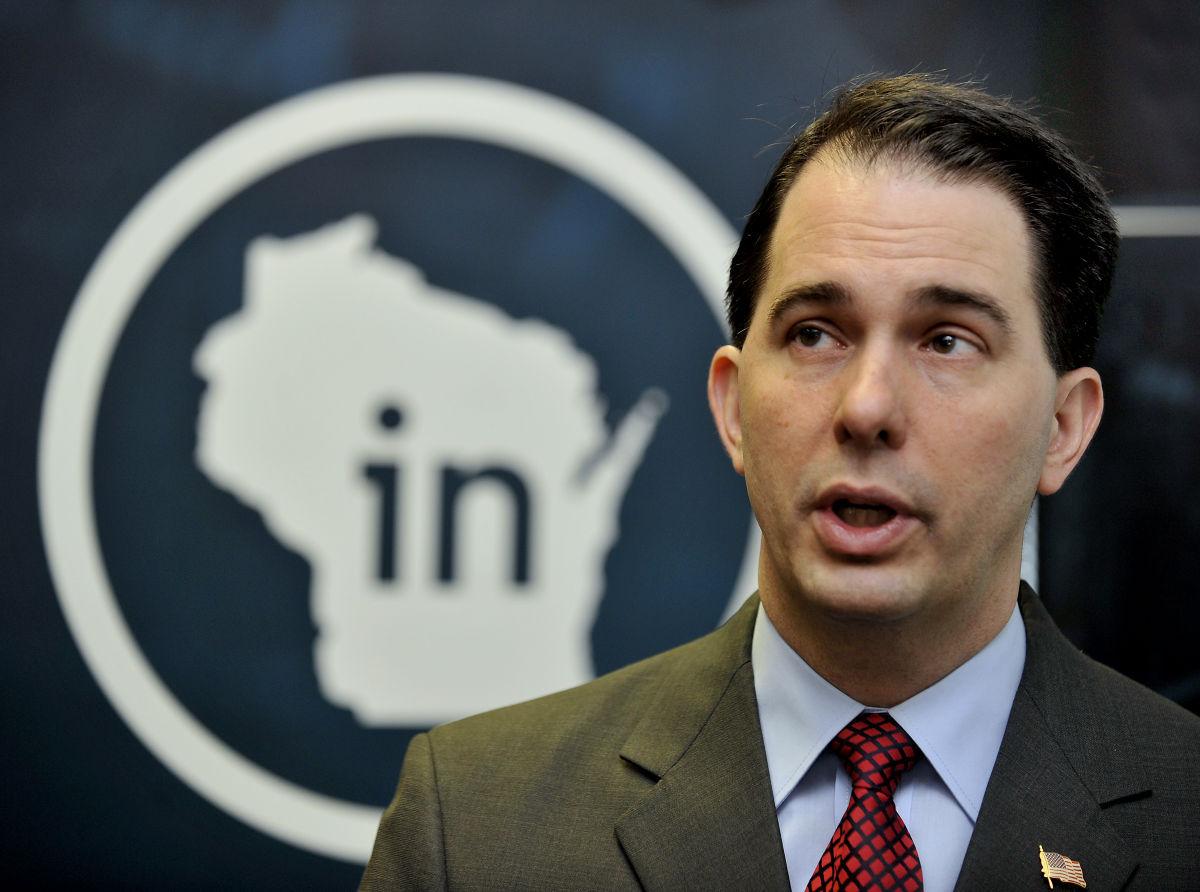 MADISON — State auditors confirmed Tuesday that Gov. Scott Walker's flagship job-creation agency failed to conduct a financial review of a struggling business that received a $500,000 state loan that is now in default and has not been repaid.
Previously, the Wisconsin Economic Development Corp. said it couldn't locate underwriting documents for the loan made to Milwaukee construction company Building Committee Inc. after top administration aides pressed for it.
A State Journal investigation last month found that top Walker aides, including Department of Administration Secretary Mike Huebsch, pushed for the loan after meeting with the now-defunct company's owner, William Minahan, and high-powered lobbyist Eric Petersen about the project in 2011.
Minahan had made a maximum $10,000 contribution to Walker's 2010 campaign and Petersen represents several Walker donors.
Huebsch and Minahan had unsuccessfully pushed the agency to provide the company a total of $4.3 million, according to former WEDC CEO Paul Jadin, the newspaper reported.
The $500,000 loan has not been repaid and WEDC sued the company last year after writing off the lost taxpayer funds.
The company told the agency it hadn't been sued in the prior five years, though court records show three lawsuits filed in 2010, the State Journal found.
A review of circuit court records was part of the standard review process at the time.
In a 2013 audit report, the Legislative Audit Bureau reviewed 36 awards and found two in which WEDC underwriters "did not perform staff reviews" to determine "if an applicant's proposed project was eligible for a grant or loan."
State Auditor Joe Chrisman confirmed to the State Journal on Tuesday that Building Committee Inc. was one of those two cases. He declined further comment.
After the State Journal's report was published, Sen. Julie Lassa, D-Stevens Point, and Rep. Peter Barca, D-Kenosha, called for a federal investigation into the BCI loan, citing the missing WEDC underwriting documents as one of three key reasons why further investigation is warranted.
"This information only confirms the need for an independent investigation to find out whether this loan to a major Walker campaign donor was given special treatment at the expense of taxpayers," Lassa said Tuesday of the audit bureau confirmation.
Sen. Rick Gudex, of Fond du Lac, and Rep. Rob Hutton, of Brookfield, the two Republican legislators on the WEDC board, declined to comment until the WEDC board meets to discuss the loan next month.
The audit bureau also released to the State Journal a copy of a "contract routing slip" for the loan that had not previously been released by WEDC in response to an open records request.
The routing slip is a checklist that also was used by the former Commerce Department to ensure taxpayer-backed awards went through a thorough review process.
The checklist shows Steven Sabatke, the manager of WEDC's underwriting department, signed off on a draft of the loan contract on Sept. 16, 2011.
He also noted that WEDC staff attorney Hannah Renfro reviewed the contract on the same day.
The final contract was signed three days later.
Several boxes on the form aren't checked, including in a section for a database/compliance analyst to "validate collateral filings" and "verify circuit court records."
When the company sought more money from the state in January 2012, a WEDC underwriter noted the loan was not secured with collateral, which the 2013 LAB audit said was required by agency policies.
Review offered
Emails obtained by the State Journal under the state open records law show Department of Administration officials forwarding the BCI loan proposal to Sabatke and his boss, Brenda Hicks-Sorensen, WEDC's then-vice president of community and economic development, on Sept. 3, 2011.
That same day, David Jenkins, a manager in DOA's Division of Energy, offered to conduct a staff review, to which Hicks-Sorensen replied: "We have several other high priority projects with promises made for feedback this week so the underwriting team is swamped. As such we greatly appreciate the offer and will keep you posted."
A DOA spokesman said DOA did not conduct a staff review.
A WEDC spokesman declined comment on the loan until the July meeting.
"WEDC provided the State Journal with all immediately available BCI documents in order to meet your deadlines," WEDC spokesman Mark Maleysaid.
"WEDC is conducting a full review of the BCI loan file, and the results of that review will be presented at the July 20 WEDC Board meeting."
Matthew DeFour is a reporter for the Wisconsin State Journal in Madison.