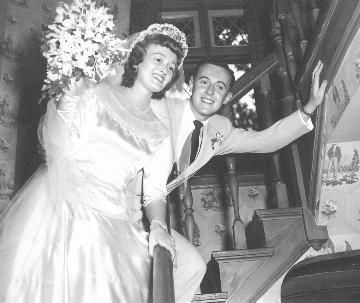 Mr. and Mrs. Paul E. Sobel of Bend, Ore. (formerly of Racine), will celebrate their 70th wedding wedding anniversary with their family.
Sobel and the former Edith Meyer were married on June 21, 1949, in Glencoe, Ill.
The couple were residents of Racine for 47 years and were very active in the Racine community.
Sobel, 96, is a U.S. Army/Air Force veteran and flew 35 missions over Germany during World War II.
You have free articles remaining.
He was the owner of various Manpower franchises and Tabulating Service Inc. He retired in 1995.
Sobel's current hobbies are astronomy, physical fitness and solar projects.
Mrs. Sobel, 89, was an officer manager for her husband's business for 10 years.
She currently enjoys walking, classes, reading and environmental work.
The couple has three daughters: Linda (Ron) Roberts of Highlands Ranch, Colo.; Laurie (Rob) Lubliner of Portland, Ore., and Jan Ellen (Ken) Long of Vancouver, Wash. The Sobels have six grandchildren and seven great-grandchildren.