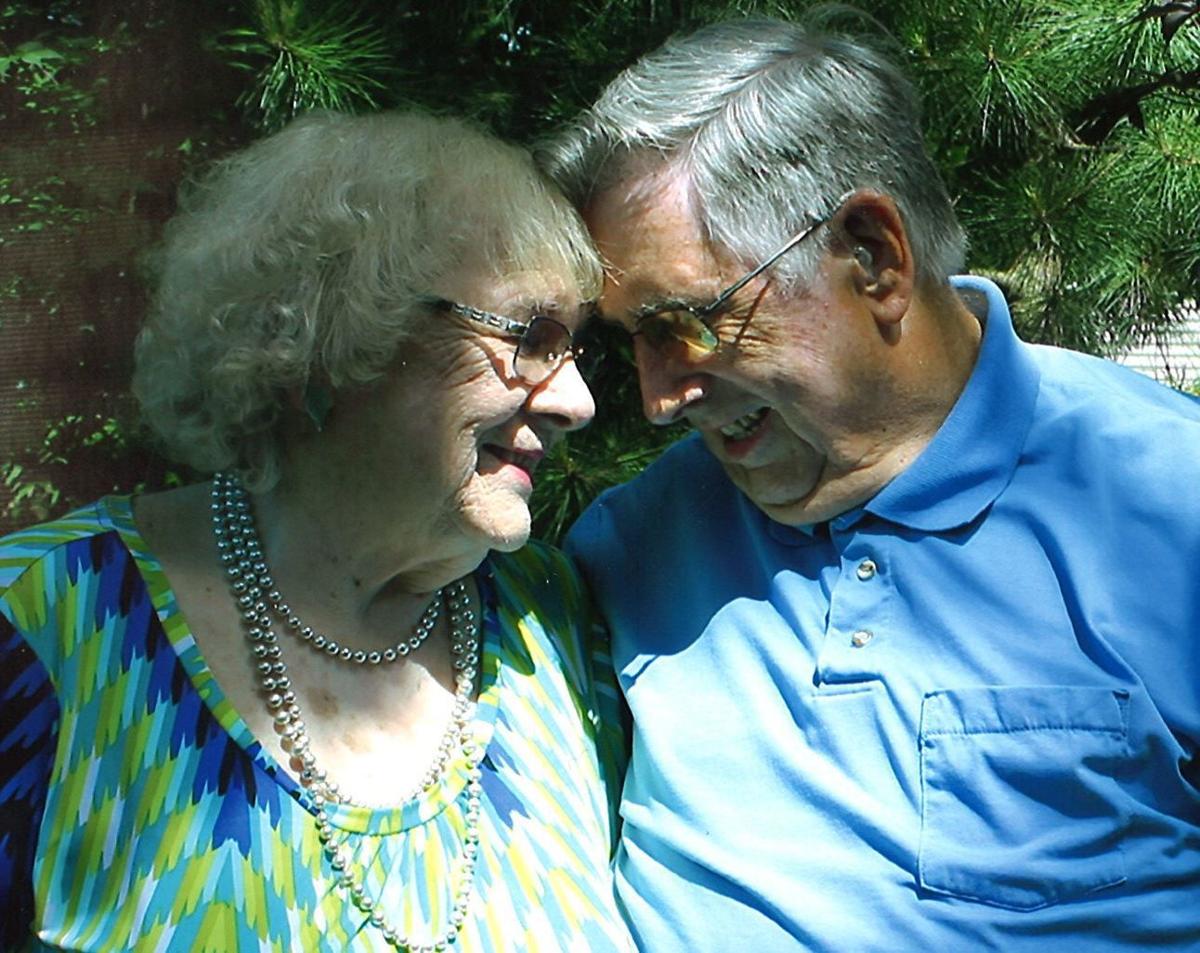 Mr. and Mrs. James Nelson of Racine will celebrate their 65th wedding anniversary today at Caledonia-Mount Pleasant Memorial Park in Franksville.
Nelson and the former Jewell Phetteplace were married Oct. 16, 1954, in Lakewood Lutheran Church in Lakewood, Colo. The couple met on June 6, 1953, at the Sturtevant Drive-in where Jewell was a car hop. Their first date was to see the drive-in movie "Quo Vadis."
Nelson, a Racine native, served with the 32nd Infantry Division of the Army National Guard. He was employed as a machinist by Twin Disc Inc. for 30 years, retiring on June 11, 1993.
Nelson, 85, enjoys golfing, bowing, camping, fishing, volleyball and casino slots.
You have free articles remaining.
Mrs. Nelson, a Sturtevant native, was a department head in the Boys Department at JC Penney for 25 years, retiring on April 30, 1998.
She is a seamstress and makes wedding and prom dresses, and men's suits and sport coats. Mrs. Nelson, 83, enjoys all crafts including knitting and crocheting, and playing bingo. She was a Girl and Boy Scout leader and is a published poet.
Nelson was a deacon and Mrs. Nelson a Sunday School and Bible School teacher at Zion Lutheran Church.
The couple said that overlooking the rough times and enjoying the good ones is what has kept them together all these years. They said their happiest times together was when their son survived measles and their grandson survived meningitis.
The Nelsons have six children: Dennis, Cathy Nelson and Bill (Deb) of Racine; Tim (Sue) and Jeff (Des) of Panama City, Fla., and Peg (Dave) Bolle of Milwaukee. The couple has 10 grandchildren and 13 great-grandchildren.
Their advice to young people getting married today: "Love is a word of four letters. Only you can make things better. Value each other and never be a quitter. Each day together makes life better."