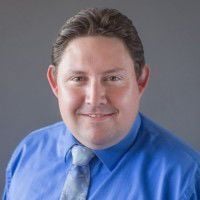 UNION GROVE — Longtime Union Grove Village President Mike Aimone was ousted on Tuesday by Steve Wicklund, who received 463 votes to Aimone's 391.
In his first challenge to Aimone for the position in the 2019 election, Wicklund lost by just 40 votes.
"I'm really looking forward to getting started. I'm just really shocked and appreciative of all the support from the community," Wicklund said.
Wicklund added that he's appreciative of all of Aimone's work as Village Board President over the years. Aimone had been served as board president for the past 14 years and had been a village trustee for the three years prior to that.
"I'm really proud to have served our community over the past 17 years," Aimone said. "I'm confident that we set the table for the future for business attraction and quality of life for the citizens of Union Grove."
Union Grove Village Board
In the race for Union Grove Village Board Trustee No. 1, Patrick Brinkman won over Eugene Faust 508 votes to 229.
In the race for Union Grove Village Trustee No. 5, Jennifer Ditscheit won with 606 votes to opponent Kristine Faust's 175.
"I think this is a good change for the village," Brinkman said. "There's a lot of new board members. I think we have similar ideas about what we want to see changed in the village."
"I'm very humbled since this is my first attempt at public office," Ditscheit said. "I feel it's really important to give back to the community."
Rochester
Voters re-elected three incumbent Rochester Village Board members Tuesday, turning back a challenger.
Incumbents Douglas Webb, Nick Ahlers and Gary Beck all won another term on the Village Board.
Former board member Russell Kumbier was defeated in his effort to recapture a seat on the board, after he was unseated in 2020.
Unofficial results posted by the Racine County clerk showed Beck finishing first with 461 votes, followed by Ahlers with 448 votes, Webb with 431 votes and Kumbier with 371 votes.
Board members serve two-year terms at a salary of $4,200 a year, plus $20 to $25 a meeting.
Also on the ballot Tuesday, Village President Edward Chart ran unopposed for another two-year term.
Battle of the Jasons
Voters in the Union Grove High School district have elected newcomer Jason Sonnenberg to the school board.
In balloting Tuesday, Sonnenberg defeated Jason Skalecki by vote of 904 to 837.
The winner of the election will get a three-year term on the board at a salary of $3,700 a year.