Soap may seem to be keeping germs at bay, but in many homes, it's doing harm. Surprisingly, there are items lurking in most homes that are unh…

RACINE COUNTY — Taylor Stefanski does not get nervous stepping onto a stage. With 12 years of music lessons, eight years of acting, and severa…

NEW YORK — From slave-era church outfits and Little Richard to the South Bronx and Dapper Dan the knockoff king of Harlem, the roots of hip-ho…
Family/Life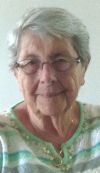 Mrs. Iola K. Murphy of Lake Oakes celebrated her 90th birthday July 3 with family and friends during dinner in her honor at Infusino's Banquet…
My 4-year old twins are crazy about swimming or floating or doing pretty much anything in and around water. On one hand, I'm thrilled. I swam …
Food
The two most common side dishes at a barbecue are coleslaw and potato salad. But as much as I love those, I firmly believe it's time for corn …
I've been watching the "zoodle" craze from the sidelines. Admittedly, I've been tempted to jump in. Noodles made from healthy zucchini using a…
A+
HOPE Christian School holds open house
RACINE — The Stop Child Abuse and Neglect Program will hold the fifth annual ice cream tasting FUNdraiser, SCAN's Cones For Kids, sponsored by…
Health/Fitness
CENTENNIAL, Colo. (AP) — A second defense expert testified Tuesday that the Colorado theater shooter was so mentally ill that he couldn't tell…

Soap may seem to be keeping germs at bay, but in many homes, it's doing harm. Surprisingly, there are items lurking in most homes that are unh…
Out & About

RACINE — The Racine Concert Band will continue its 92nd season of free concerts at 7:30 p.m. Sunday, July 12, at the Racine Zoo, 200 Goold St.…
RACINE — "Contemporary Glass at RAM: The Daniel Greenberg and Susan Steinhauser Collection" will open Sunday, July 12, at the Racine Art Museu…
Home & Garden

One of the perks (?) of being in the newspaper business is that you get to spend your shift hearing about the stupid things people do.

We're looking to plant a different tree in our front yard. We used to have a miniature birch tree but we had to cut it down after 20-some year…
Faith & Community

Below is a wish list of items and volunteer opportunities from nonprofit organizations in Racine County. They were provided by local nonprofit…
"What's Going On" includes upcoming events in and around Racine County such as breakfasts, dinners, car washes, rummage sales, parties and dan…
Lifestyles
RACINE — The Racine Symphony Orchestra will usher in the 2015-16 season with a concert at 7 p.m. Friday, June 26, at Festival Hall, 5 Fifth St…
YORKVILLE — The 93rd Racine County Fair will be held July 29-Aug. 2 at the Racine County Fairgrounds, 19805 Durand Ave.
Poll
See more polls
Loading…
Should the city charge an annual fee for sidewalk repairs rather than charging property owners when repairs are needed, as it does now?
Deals & Offers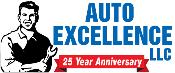 Air Conditioning & Oil Changes

Havahart Pets is a locally owned and operated all-in-one pet s…